Without a doubt, 2020 was a tough year of staying at home! With that said, if you are anything like me, online shopping was at an all time high! I figure I would share with you all my favorite purchases of 2020. From lounge wear to home decor, wine delivery and even CBD, here are some of my favorite purchases of 2020, in no particular order!
Target Slim Fit Tank – This was hands down my most worn, and biggest seller of 2020. I probably own 15 of these tanks in 4-5 different colors by now because I wear them almost everyday! So comfy and flattering, the perfect staple tank. In fact, I am wearing one right now! These are currently on clearance for under $7. Linked here.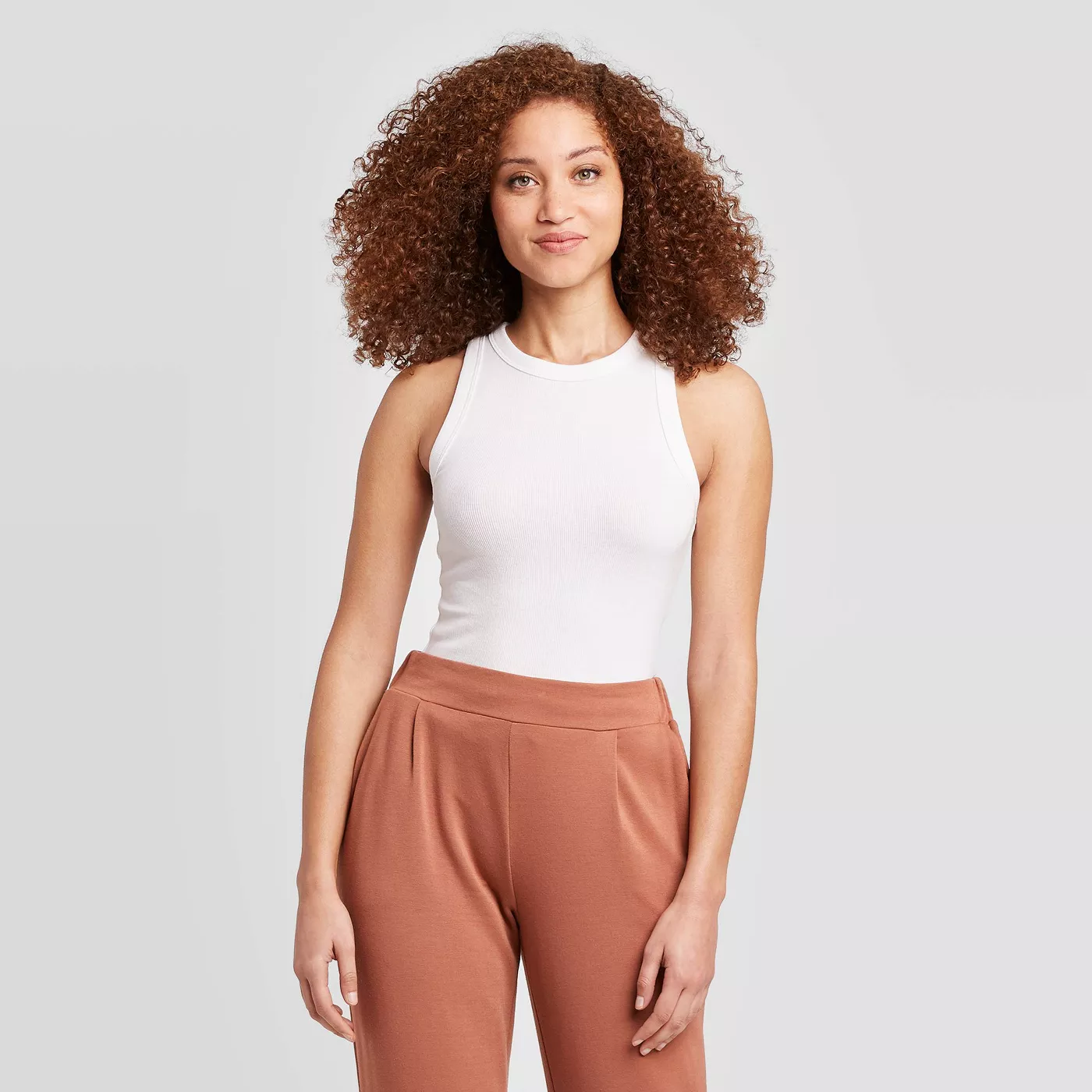 2. Classic sweatpants – I don't know about you but my love for loungewear grew immensely and these sweat pants top the list. I wear these more than any others when lounging around the house.
3. Amazon Sports Bras – I found myself working out a ton this year! From my Peloton bike to yoga to strength training, I was always working out. I found these super affordable sports bras on Amazon that I fell in love with! No matter the activity, they stay put for low and high impact workouts! And less than $30 for a three pack!
4. Air Fryer – Im not sure what took me so long to jump on this bandwagon, but now that I have, I am here for it! With all of the extra cooking at home this year, we were able to still have some of our restaurant favorites, just healthier! This one was the perfect size to make 2-4 servings of whatever we were cooking up.
5. Ellis James Make up Bag – This make up bag was the perfect find to organize my makeup! previously I had everything shoved in a small one compartment bag that barely held my brushes. I love how these bags have room for my brushes and makeup all in one. Each compartment is adjustable to make the bag work for everything I needed to put in it.
6. Outdoor Sectional – With us staying at home wayyyy more this year, we tried to make the most use of our outdoor space. The outdoor sectional was perfect to put by our pool with a fireplace in the middle. We would sit and relax after a long day and was the perfect piece to make our patio feel like our living room. On sale right now for under $800! Creating an outdoor space we loved is what makes this one of my favorite purchases of 2020!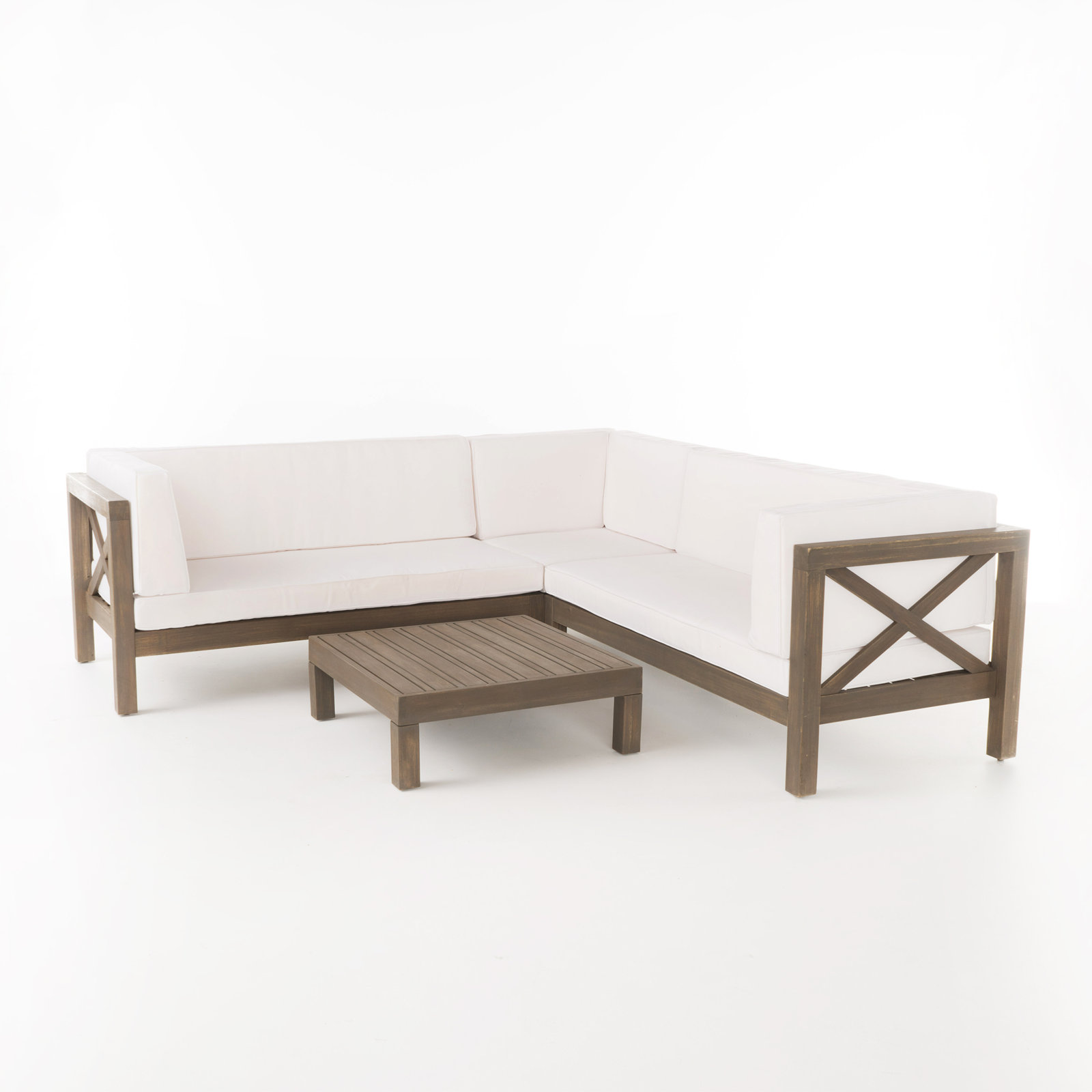 7. Mac Book Air – Ok so not gonna lie, I was new to the Mac Book world and even afraid I was going to hate it! But never have I love a laptop more! I purchased this in March right before the world shut down and was so happy! I was able to navigate my blog, online shop, merge my pictures and so much more that I had no idea this thing did! And the rose gold color just makes me happy!
8. Wine Delivery – Yup, this was a 2020 game changer y'all! When I discovered wine delivery, it just made me so happy! With needing to limit our shopping trips, this Winc wine delivery was perfect!!! and right now, you can get $20 off your first order!
9. Mike's Hot Honey – If you follow me on Instagram than you already know, Im a huge fan of this stuff! Spicy and sweet, its the perfect condiment! I literally use this on so many things! From pizza, to chicken, to cheese boards and even cocktails, I use this almost on the daily and was one of my favorite discoveries this year for sure!
10. My Peloton Bike – I honestly don't know how I would have survived this year, without this bike! This bike is so much more than just a workout. It was my sanity, my calm, my escape! Not too mention, the Peloton community is one of a kind! If you have been thinking about getting one, don't wait! You wont regret it! This is hands down the best investment Ive made for myself! Use the referral code AMP2CK $100 off your bike and accessories! If you want to read more about the Peloton head to my FAQ here.
10. Equilibria CBD – I would be remiss If I didn't include my love for Equilibria! This was something I never knew I needed. Previous to starting CBD, I had trouble sleeping, my anxiety was at an all time high, my back pain was out of control and my fuse was so short. This has helped with all of this plus more! It has changed my life! I am calmer, can sleep at night, my back pain is nearly gone and I no longer let the little shit bother me! If you have thought about trying CBD in the past, use my code SHANNONLWAHL to save 15% and get started today! Read all about my experience with CBD here!
And thats a wrap on my 2020 favorite purchases!
Much Love,
Shan